Deep Pocket Style - 50% Cotton/50% Polyester Sheet Sets for Wood Frame Waterbeds
On Sale Now! with Fast Free Shipping!

About our 50/50 Poly Cotton Percale Sheets... 
Our 200 Thread-Count Poly Cotton is the most durable and economic fabric that we offer. These strong 50% Polyester and 50% Cotton fibers resist wrinkling, and do not shrink even in hot water. While they are not as soft as cotton, they can be expected to last longer and offer a great value. 
DEEP-POCKET STYLE Deep Pockets with elastic in the corners need no stay tight poles. A generous amount of material for top and bottom sheets. Top & Bottom sheet is attached at the foot of the bed.
No Stay Tight Poles needed!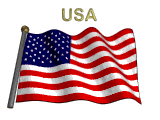 Fast Free Shipping - Made in the U.S.A.
---
DEEP POCKET- 50% COTTON-50% POLYESTER


Scroll Down for more colors...

Sage
(200TC)

Light Blue
(200TC)

White
(200TC)

Mauve
(200TC)


Burgundy
(200TC)


Ivory
(200TC)


Black
(200TC)


Hunter Green
(200TC)


Navy Blue
(200TC)


Blue Floral
(200TC)


Pink Floral
(200TC)


Gray
(200TC)

Price /





Shopping cart

Login Status
Not logged in