---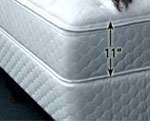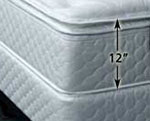 Flotation Sleep Mattress - SAVE $100 off our regular price!
Available with your choice of 12" Pillowtop or 11" Non-Pillowtop
This new style high quality 8" full depth luxury mattress has interchangeable and replaceable components. Our high quality flotation sleep system is flexible, comfortable and known for extremely soft and durable features. In addition, this flotation bed uses standard size sheets and bedding.
Inner Mattress (Chamber) Your Choice: Waveless, Super Waveless, Premium Waveless or Ultra Waveless. Available in Single, Dual, and Tubes. Dual Chambers (left and right ) allows individual sleep comfort for each side.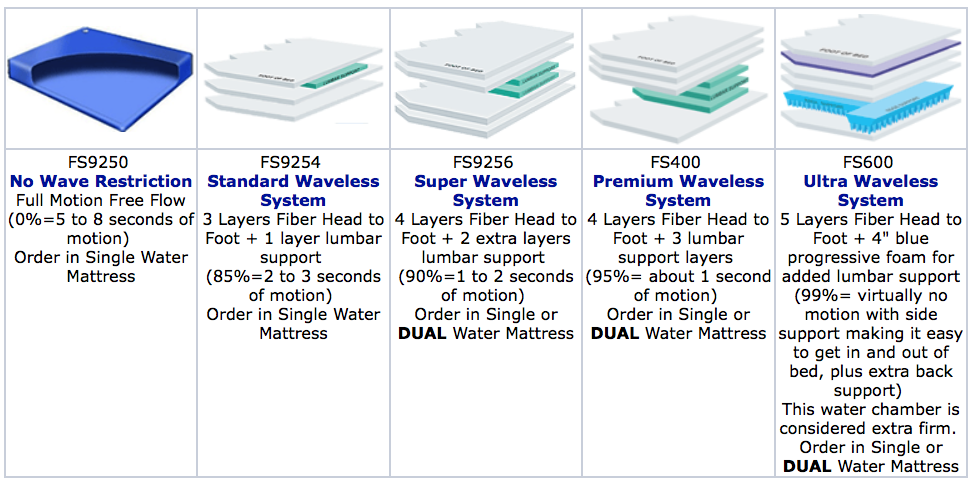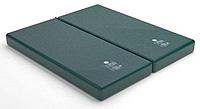 Dual Chambers Available in King and Queen size mattresses, are two chambers to allow each person individual control of their sleeping environment for the ultimate in comfort. DUAL systems come with two heaters, one for each of the water chambers.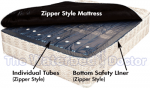 Tube Style If you prefer individual tubes instead of a single or dual chamber. Available in Free Flow or Waveless.
Number of tubes: King 9, Queen 7, Full 6, Twin 4.
These products are recommended to customize your order

Shopping cart

Login Status
Not logged in