Flotation Sleep Systems - by The Waterbed Doctor
with Fast Free Shipping!
Browse all 6 premium Water Mattresses for the exact support you need. Three beds can be ordered with Dual Mattresses giving each sleep partner their own temperature control and adjusted water level of support.
Four Models have an 8 1/2" water depth with a choice of 5 mattresses for the exact support you need
Two Models are tube style beds with a 4" water depth and choice of Waveless or Free Flow tubes
Optional 4", 8" or 9" Foundation (box springs) to create the perfect height.
Dual Mattress and Temperature Control on Select Models
Build your own bundle from the Recommended items listed below your mattress
Buy Now and Start Your Therapeutic Sleep!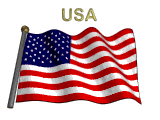 Price /





Shopping cart

Login Status
Not logged in